Why advertise your property on Costa Blanca South?
Why advertise your property on Costa Blanca South?
We offer a comprehensive booking platform to list your property as a Holiday Rental.
You will have many features at your fingertips to keep control over your property.
Instantly accept or decline bookings, you decide who to rent your property to
Block out certain periods to stop any rental enquiries
Custom pricing for weekends, high season, special holidays, cleaning fee, security deposit
Custom fields for additional charge options, i.e. airport collection, welcome baskets, etc.
Your own Booking Calendar showing availability
Sync with Booking.com and Airbnb and others to ensure no double booking
Show off your property with up to 15 photos and a video of your property
We take the deposit [*1] at the time of booking and the final balance is requested 4 weeks prior to the visit. CostaBlancaSouth.net will then transfer this balance less the booking fee [*2] directly to you after the stay. You are responsible for confirming the Cleaning Fee and Security Deposit with the customer.
Deposit is 20% of the total booking

We accept payment via Bank Transfer or Credit Card (2.9% fee applies to cover payment system)

We will visit the property before appearing on our site to ensure the security of our customers.
You must have a Valid Holiday License to advertise on Costablancasouth.net
We operate a Fixed fee to list your property on our site of €75 Per Year.
Why send clients to booking.com to complete the booking and pay additional commissions? Direct your clients to our booking system without commissions.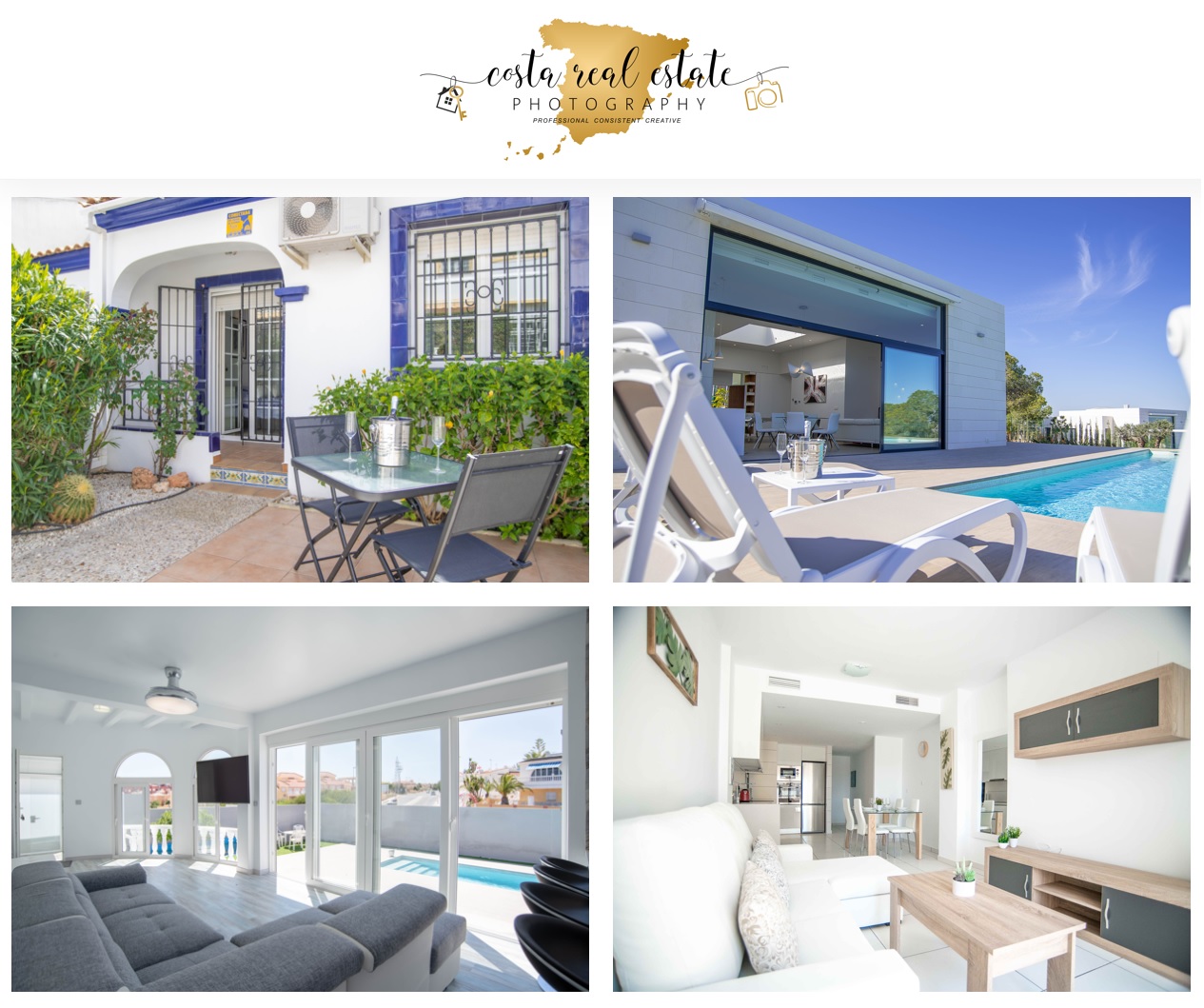 I only want to book
I want to rent my property
Already Registered?
Login & Add your property!
Professional Photography
We offer a professional photography service to enhance your listing as this will achieve more bookings. Our Photographer will visit your property and take upto 30 High resolution Images of the Interior, Exterior and locality of the property. These photos will also be edited to provide you with a video to advertise on our website and social media.
The price of this is 125 Euros and includes being a Verified listing on our site, as we confirm we have visited the property.